Back to all posts
Posted on:
Mustang Memo - February 8, 2023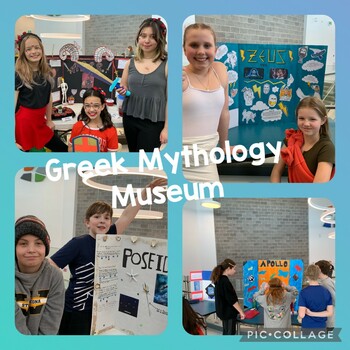 Kindness is everywhere at Davidson Creek Elementary and we will get even more chances to show it off next Friday for Random Acts of Kindness day!
Did you know that acts of kindness are scientifically proven to reduce depression, increase happiness and reduce aches and pains? It can even help you to live longer! Don't just take my word for it - learn more with this short video:
We have noticed that our community excels at being kind. We often see students helping each other or stopping to help our custodian when there is a mess in the hallway. 
We have noticed that many of our older students mentor the younger students that they have met as a buddy throughout the school day. We see older kids giving high fives and compliments regularly to their younger buddies. 
Our parent community is equally kind. We often see parents chatting happily with each other while waiting to pick up students. We've watched countless cars make room for each other or take turns filing in and out of the drop off lane. Truly, our school is a warm and friendly place!
If you need some ideas on ways you can get involved in Random Acts of Kindness as a family check out this website.
Let's make a difference, one small act of kindness at a time!
Helene Hewitt & Kyla Harding
Principal & Assistant Principal
You belong here!
Table of Contents
Week At a Glance
Action
Student/Parent/Teacher Conferences
Opportunity 
Information
Fees Survey Feedback
Black History Month
Parents Make the Difference
WEEK AT A GLANCE
Monday

Mrs. Coates class begins School at the Legislature (all week)
Clark/Walker swimming lessons
Lunch clubs: 

Games Club - Gr. 1 & 3
Running Club Girls- Gr. 4-6 

Tuesday

Heart Day (wear pink/red or hearts)
Lunch clubs:

Propagation Fascination - Gr. 3-6
Basketball Club Girls - Gr.5 & 6

Versteegt/Hansen/Lobe/Mikitka/Nicks/Morrison/Santerre/Parker/Hanasyk Swimming Lessons

Wednesday

100 Day!
Lunch clubs:


Choir Gr. 3-6 
Art Club - Gr. 1 & 2
Running Club Boys - Gr. 4-6 at lunch recess

Grade 5 - D.A.R.E. Classes Crockett/Miller/Coates

Student/Parent/Teacher Conferences 4 - 6 p.m.

Thursday

101 Day of school (Grade 2 celebration)
Grade 3-6 ski trip at Sunridge

Student/Parent/Teacher Conferences 4 - 6 p.m.

Friday

Random Acts of Kindness Day
No Group B Kindergarten today (due to future field trip)
Lunch clubs:

Cute Things Club - Gr. 4
Daebak Dance - Gr. 5

Mustang Memo posted
ACTION
Parent/Student/Teacher Conferences 
Parent/student/teacher conferences will take place on February 15 and 16 from 4 p.m. to 7 p.m.! Each student will have a 10 minute conference to celebrate and show off what they know to parents and caregivers.
Registration is now open for booking your conference! Please click here to register. Registration will close for these promptly on Feb 14 at noon to allow teachers sufficient time to prepare for the interview.  
Please note, if your child is in Mrs. Morrison's Grade 4 class, the interviews will be held at a later date to be determined upon her return.  
OPPORTUNITY
Book Fair is Coming
Mrs. Eng is once again running our Scholastic Book Fair during student/parent/teacher conferences!
Come to the library to look at some great books! While you're there, you can also choose to purchase books to add to your child's classroom library!
Our school uses this as a fundraiser to purchase books for our library as well as for other classroom materials such as home reading books.
We hope to see you there! 
INFORMATION
Fees Survey Feedback
Thank you to the 78 families who completed our Fees survey. Your feedback was very helpful in setting the direction for fees for the 2023-24 school year. Congratulations to the family of one of our Grade 6 students who won the $50 Sobeys gift card in our random draw! 
A few themes that came from the survey included:
most people feel that fees are reasonable at this time across the categories 
keeping fees the same or only having a small increase to cover increased costs (like cost of busing going up) would be appreciated
most respondents (78%) wanted a minimum of 3 field trips a year or more
44% of respondents would pay $30/trip and 37% would pay $20/trip while other respondents indicated they would be willing to pay more for an extra special trip and have less field trips in total or that they would pay less and have more trips
89% of respondents value swimming lessons and would like to see them continue
We also learned that we need to communicate more clearly about how our field trip fees work. While our fee list shows a base field trip fee of $85 for grades 1 to 6, this does not necessarily mean that families will be charged the entire fee. This field trip fee is the maximum amount that we may charge by the end of the school year once all of the trips are finished.
As teachers book field trips, we charge you the specific cost for that specific trip. This would include the entrance fee to the event plus the per student cost of the bus. That fee is deducted from the total $85 that we could spend throughout the year. Teachers cannot book field trips that would add up to more than maximum of $85 per student. We track this throughout the year to ensure we don't overspend.
In previous years, both before and during Covid, our teachers did not actually use the entire $85! As an example, here are the actual field trip fees that were charged in the 2018-19 school year:
Grade 1 - $80.80
Grade 2 - $77.05
Grade 3 - $57.10
Grade 4 - $36.00
Grade 5 - $41.75
Grade 6 - $31.25
There is also confusion about the difference between curricular field trips (field trips that support learning about specific outcomes in the curriculum) and extra-curricular field trips which are things like ski trips and swimming lessons. Our field trip fee is used only for curricular field trips and extra-curricular trips are optional and listed separately by the specific activity. 
If you would like to learn more about this topic or any other topics of interest to parents and caregivers, please consider attending a school council meeting. We talk about this kind of thing and more at meetings. Our next school council meeting will take place on March 14 at 6:30 PM. 
Black History Month
The month of February is Black History month and a great opportunity to celebrate inspiring black North Americans. Everyday throughout the entire month of February, we will feature a different famous black person on the morning announcements such as Rosa Parks, Martin Luther King Jr. and Harriet Tubman. 
If you are curious about some inspiring black Canadians from both the present and the past, check out this interesting website: Periodic Table of Canadian Black History
Each square of this periodic features a different inspiring black Canadian who has made an impact in the world through science, the arts, politics, activism, athletics or entrepreneurialism. Check it out to be inspired!
Parents make the difference
Here is this week's article with helpful tips for families:
Strengthen social skills by focusing on social awareness
 When students have the ability to understand and empathize with others, they can form solid connections with classmates, teachers and friends. They are also able to think about situations from different points of view.
Social awareness allows children to feel compassion for others—even when their background and culture may be different. Families can help children develop their social skills so they can interact, cooperate and problem-solve positively and respectfully with people from a variety of backgrounds.
To develop and practice social awareness, teach your child to:
Consider the needs of others. Tell your child, "It's great that you and your friends play tag together every afternoon. But what about the new neighborhood kids? How do you think they feel watching you guys play? Do you think they would like to be included?"
Understand that people may respond differently under similar circumstances. One child might be excited to meet a new friend, while another might be nervous and shy.
Respond appropriately. Your child could return a smile with a smile, offer to listen if the other person wants to talk, or suggest an activity to take the person's mind off of worries. For example, your child could say, "Let's get out of here and ride our bikes around the neighborhood."
Reprinted with permission from the February 2023 issue of Parents make the difference!®  (Elementary School Edition) newsletter. Copyright © 2023 The Parent Institute®, a division of PaperClip Media, Inc.