Fundraising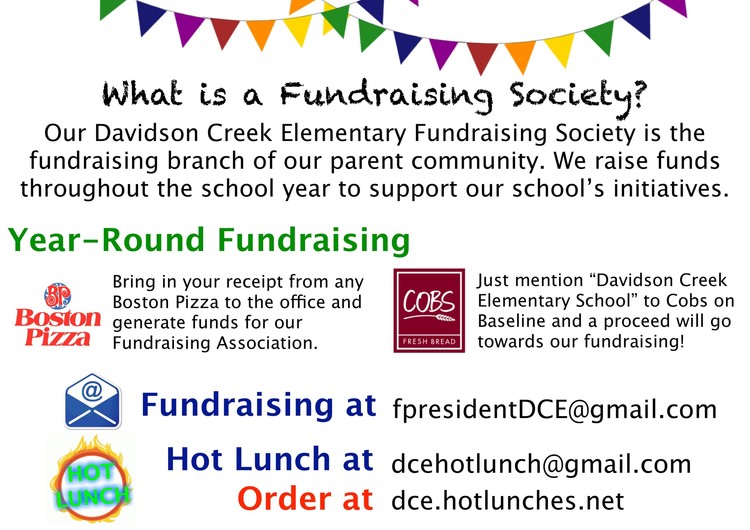 Congratulations to our new Fundraising Executives! Our Hot Lunch Committee was also formed at our Fundraising Meeting on October 9th. Looking forward to things to come!
Fundraising Executives:
President: Sarah A.   fpresidentDCE@gmail.com
Vice-President: Keri H.    fvpDCE@gmail.com
Treasurer: Melissa P.    fundraisingliaisonDCE@gmail.com
Secretary: Chloe F.      fsecretaryDCE@gmail.com
Hot Lunch Committee Members:
Erin W., Tara M., and Crystal W.